InVision is the world's leading design collaboration platform helping teams of all sizes deliver better digital experiences, faster, together. It allows you to create interactive clickable prototypes and helps you iterate quickly during the design phase.
Test InVision prototypes
Useberry helps you test prototypes that you've created on InVision, capture actionable feedback, and eliminate guesswork. Get insights and learn what works well for your users long before delivering your product.
Let's start, shall we?
The only thing you have to do is just import your InVision prototype's URL. Yet, if you don't know what or which your prototype's URL is, here are the 4 simple steps to get it:
Go to https://projects.invisionapp.com/d/main#/projects to see the list of your InVision projects.
Click on the prototype you'd like to import into Useberry. ✌️
Click on the "share" button located on the header.
Click on "public share link" to copy your prototype's URL.
TL;DR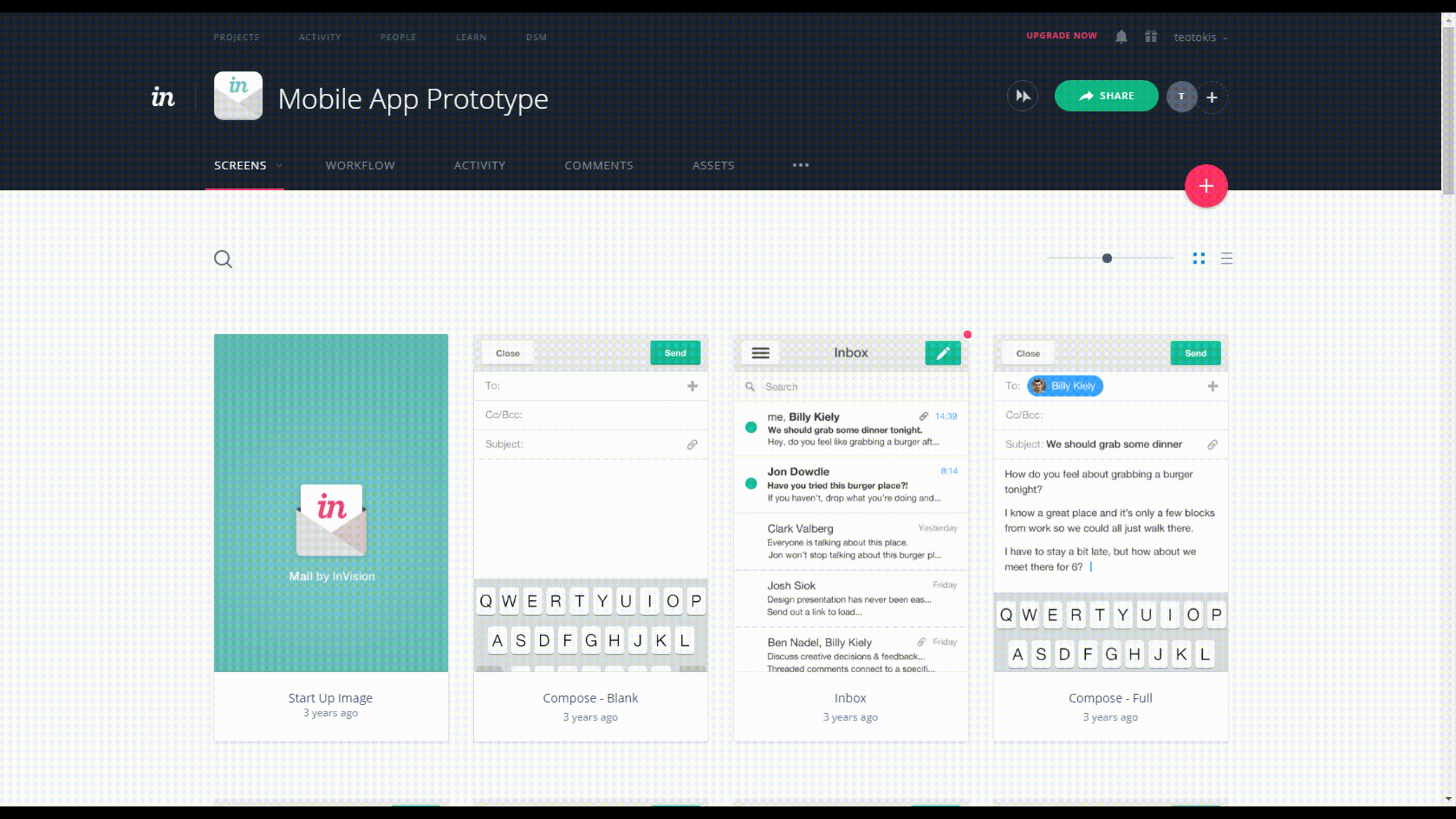 Now, go to your Useberry Dashboard and create a new test. Once you've created a test, click on the "Add Design / Prototype" button and the following screen will appear: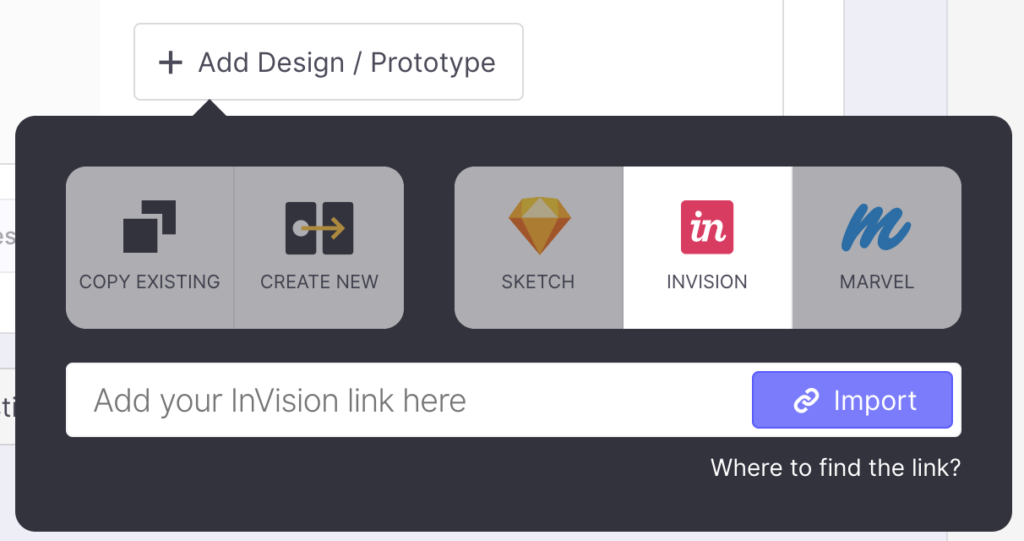 Click on the InVision choice, paste the copied InVision URL in the respective field and click "Import".
Your InVision prototype is now loaded in Useberry!
You can view the imported prototype by clicking the "View" button: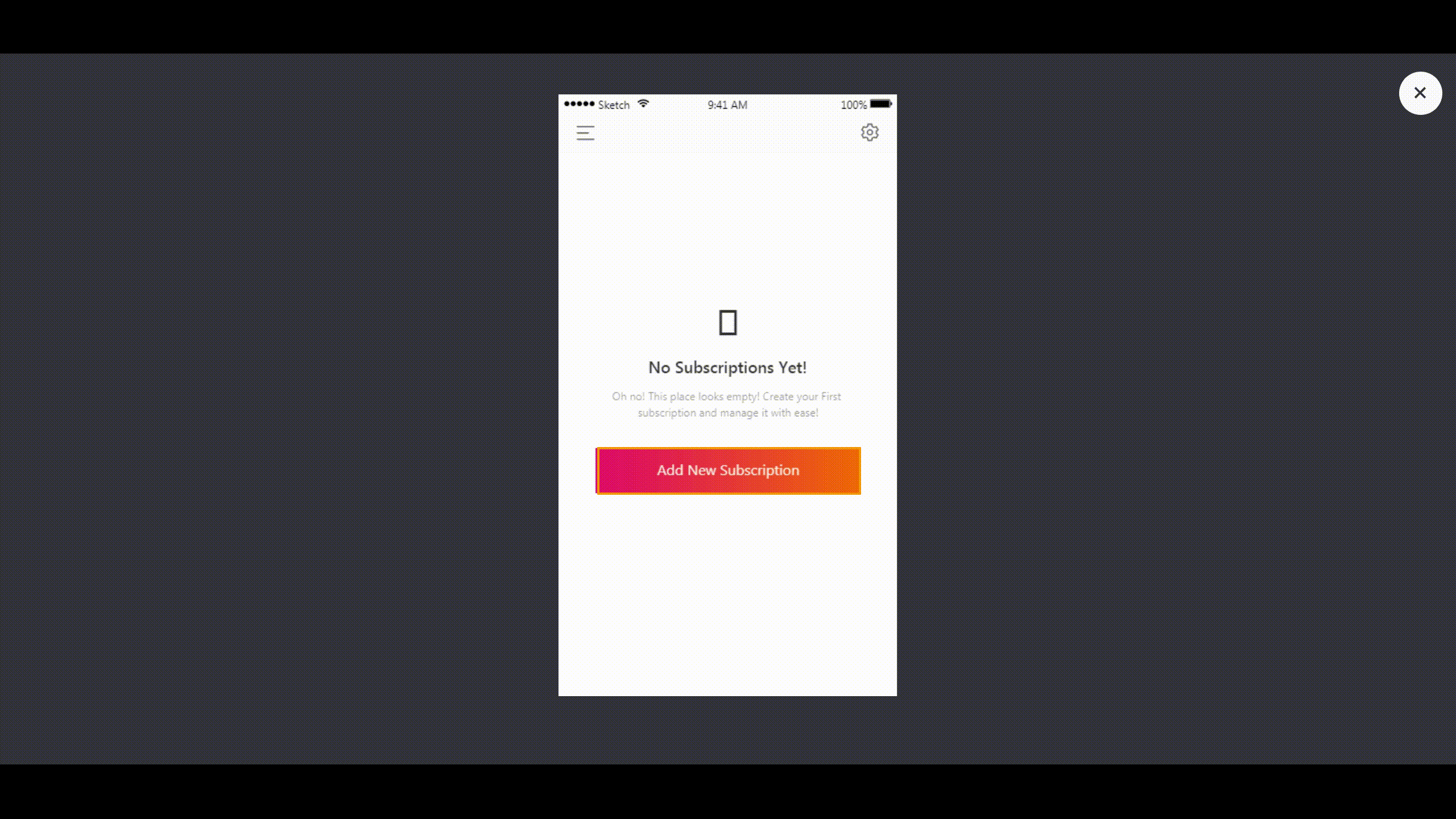 Set the task
A task is a mission for a tester to complete. Fill in the task's name (be direct and precise) and (optional) instructions, so your testers know more about the context of the actions they are requested to take.
Click on "Add Path" to set the path that the testers should follow on their screen to complete the task.
Follow our lead: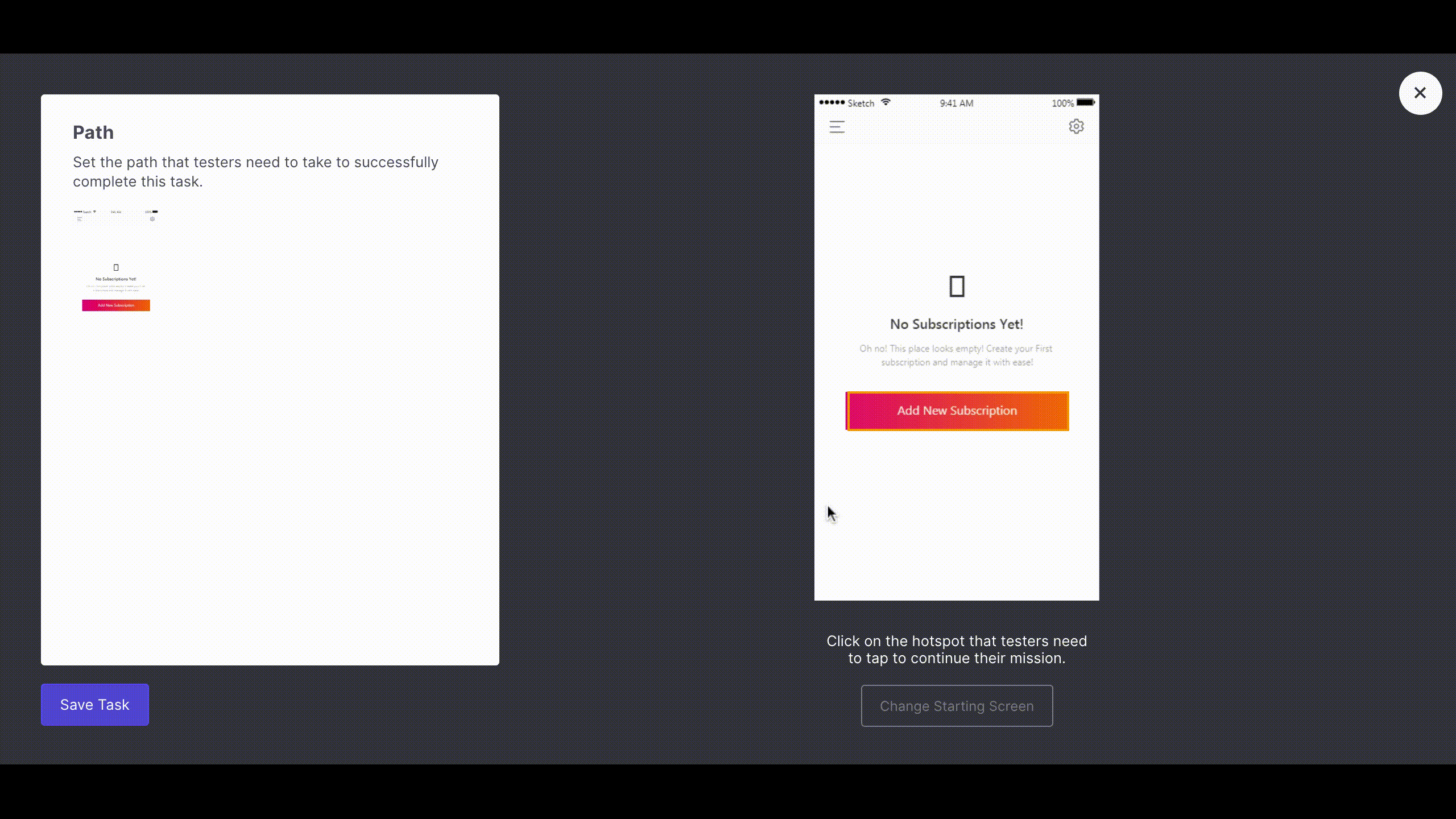 Done!
You're ready to run your test! Just click "SHARE" on the left of your screen to activate and grab the generated URL, and start sharing your test!
More about user testing with Useberry is available in our documentation.
Feel free to contact us!
We'd love to know your experience with Useberry and we will be excited to hear your thoughts and ideas.