Figma is a cloud-based and collaborative design tool. Figma is where teams design together. Bring ideas to life in design, wireframe, or prototype. Partner with teammates from content creation to design implementation. Get better feedback from your stakeholders. Figma gets everyone on the same page—literally.
As for that, we are excited to announce that Useberry now supports Figma prototypes!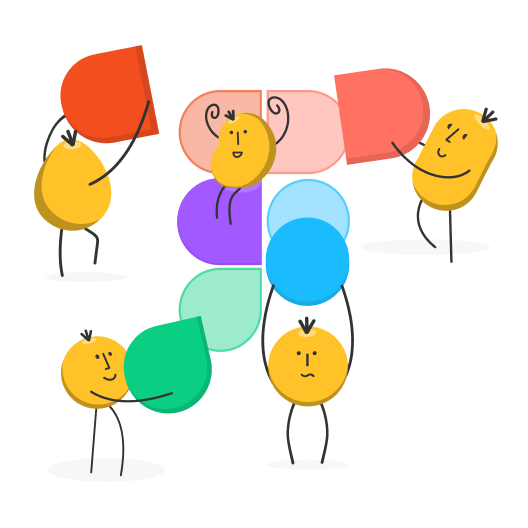 Test your Figma prototypes on the spot
Useberry helps you test prototypes that you've created on Figma, capture actionable feedback and eliminate guesswork. Get insights and learn what works well for your users before ship your product. 😉
Let's start, shall we?
The only thing you have to do is just to import your Figma's prototype URL. Yet, if you don't know what or which you prototype's URL is, here are the 4 simple steps to get it:
Go to Figma to see the list of your Figma files and open your desired file.
Click on the prototype you'd like to import into Useberry.
Click on the "share" button located on the header.
Click on the "Copy link" to copy your link.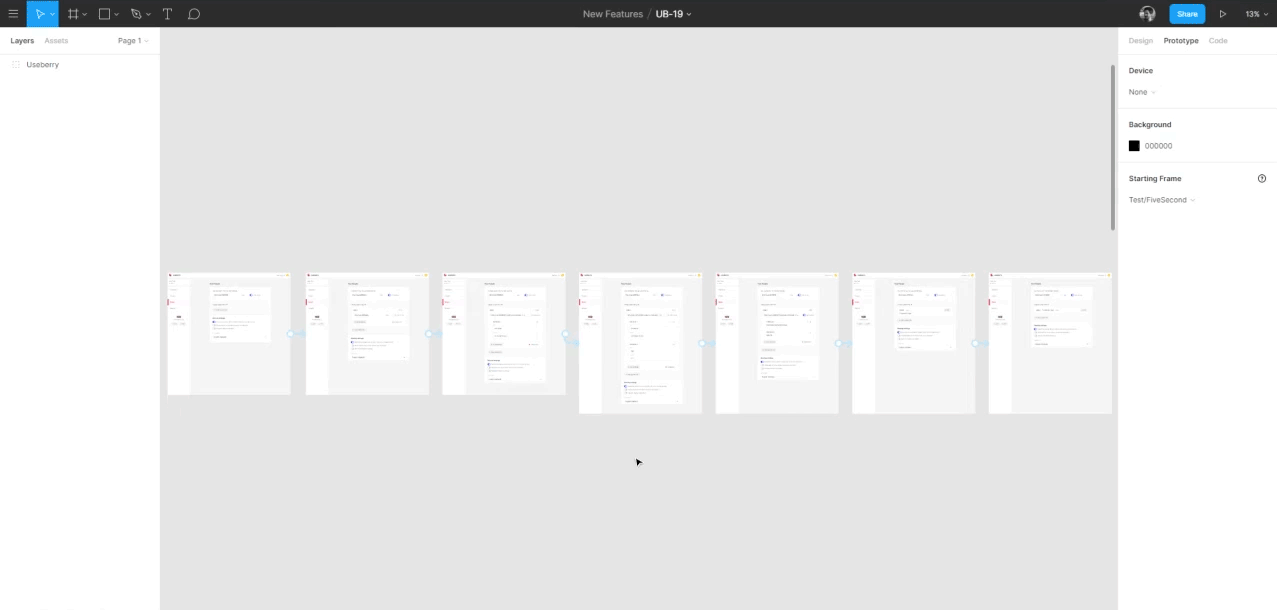 Now, go to your Useberry Dashboard and create a new test. Once you've created a test, click on the "Add Design / Prototype" button and the following screen will appear: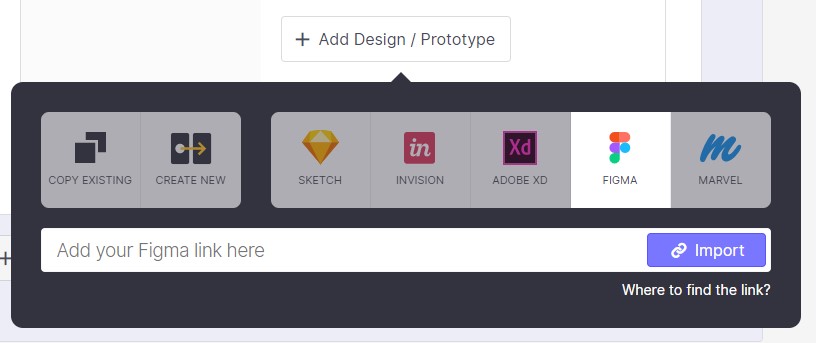 Click on the Figma choice, paste the copied Figma URL in the respective field and click "Import".
Next, an authentication page will appear (only for the first time). Allow access to Useberry App: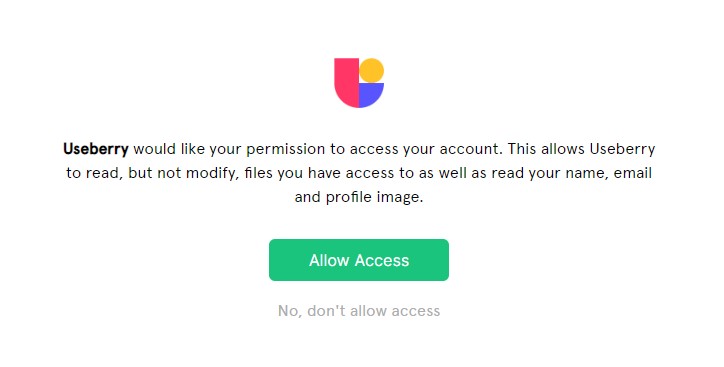 Then, select the Page you want to import: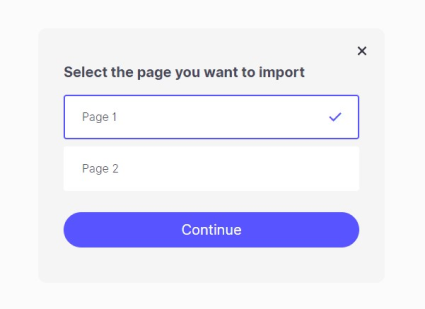 Importing process from Figma URL: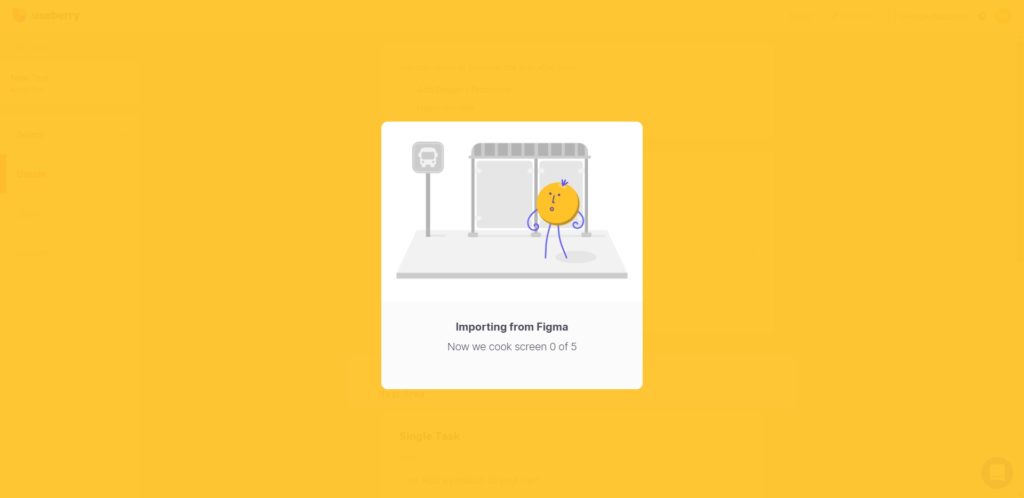 Your Figma prototype is now loaded in Useberry!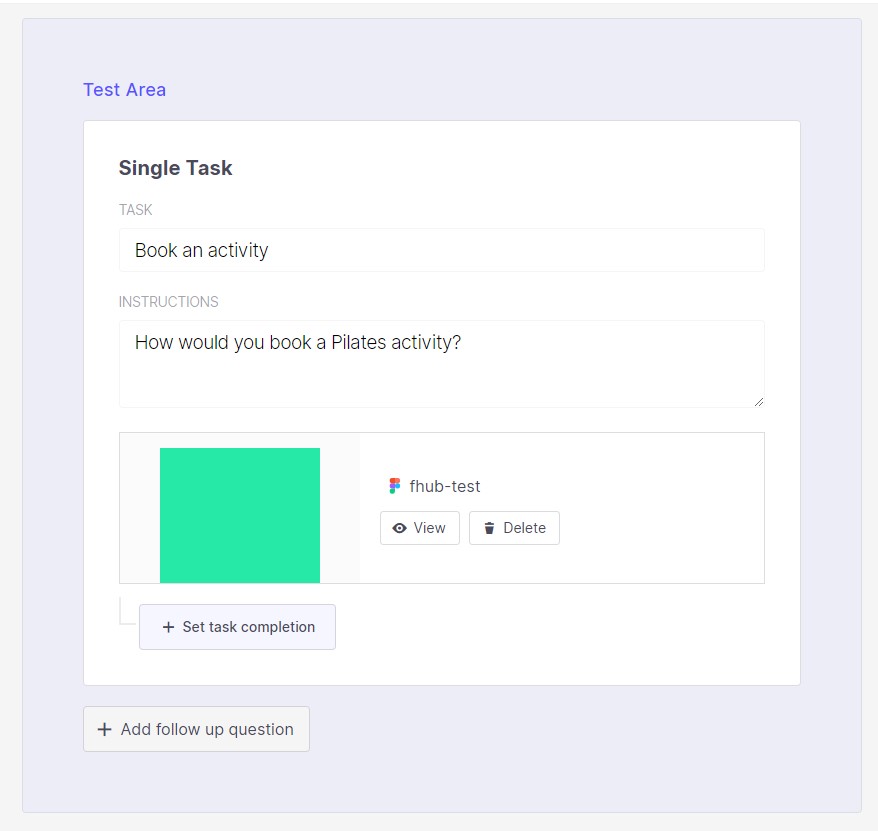 Create a path.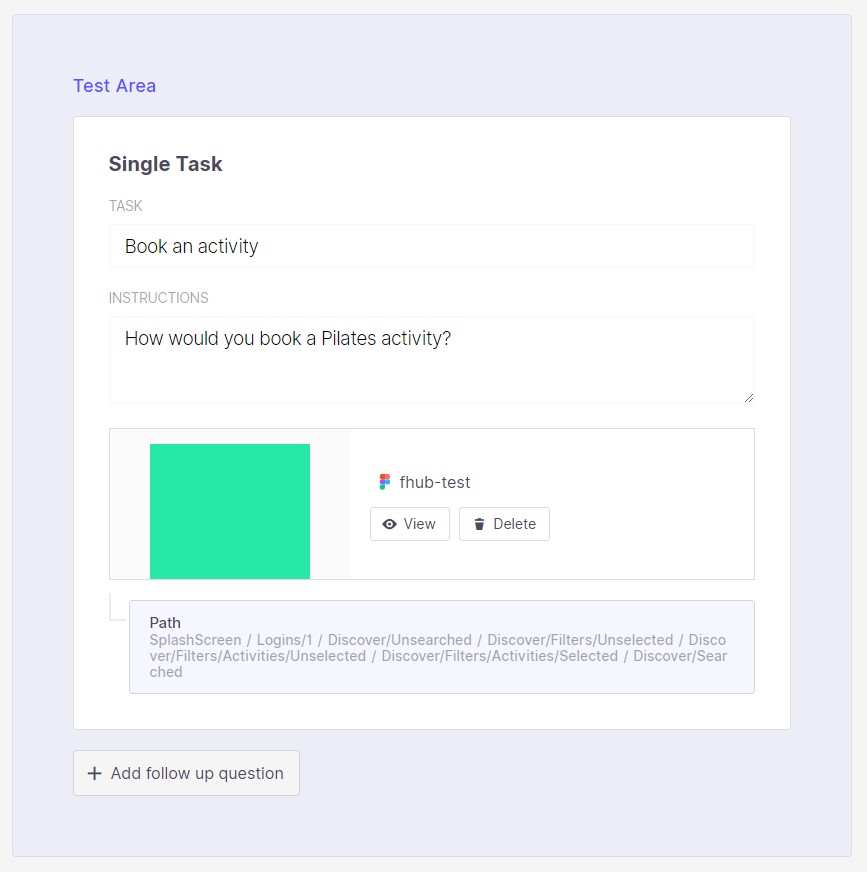 Start sharing your test
Now you're ready to share your test and start collecting feedback! Just click "SHARE" on the left of your screen to activate and grab the generated URL, and get the sharing started! Simple as that.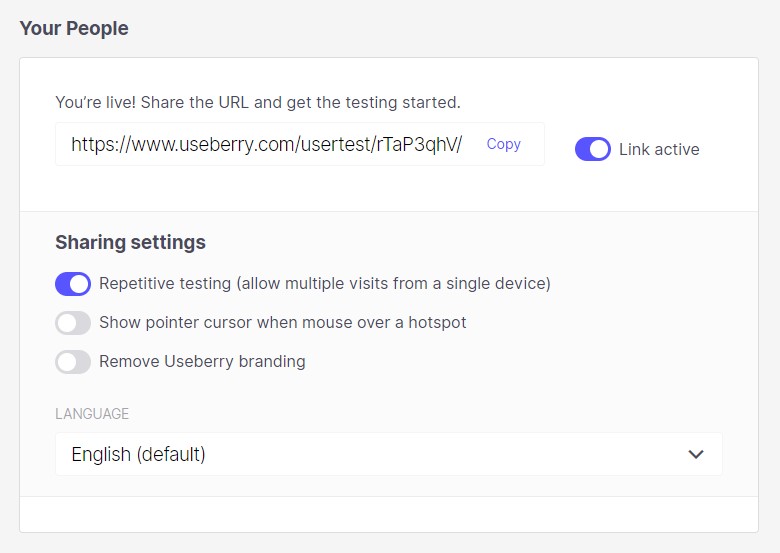 TL;DR
What about the results?
With Useberry you have all of your collected feedback beautifully visualized on your dashboard. Because, after all, that's what Useberry is; a tool that allows arguing your designs based on actual user feedback, by keeping at hand valuable insights such as heatmaps, video recordings, user flows, time bars and answers to your follow-up questions.
More about user testing with Useberry is available in our documentation. 📖
---
We'd love to know your experience with Useberry and we will be excited to hear your thoughts and ideas. Drop us a line on our social media or send us an email directly to contact@useberry.com.
If you ever feel stuck or have any kind of questions, feel free to contact Useberry Support – we'd be happy to straighten everything out for you as soon as possible.