Our updates are all about making your user experience and day to day in the product smooth and fast. We continuously improve our platform to accelerate your UX studies with improved setup options and advanced insights. See below a product recap of our updates.
New functionalities for User Sessions
The new Sessions List offers new management functionalities for your collected responses.
Now you can:
Sort the sessions by each block's properties, such as ID number, completion time, and date in ascending or descending order.
Quickly see which sessions include Session Recordings and/or Video Shoots.
Option to select the number of presented sessions per page.
Paginator for easy navigation through the sessions.
Search for a specific Session ID in the sessions list.
Bulk options for deleting and exporting sessions, for more manageable handling of the responses you have collected.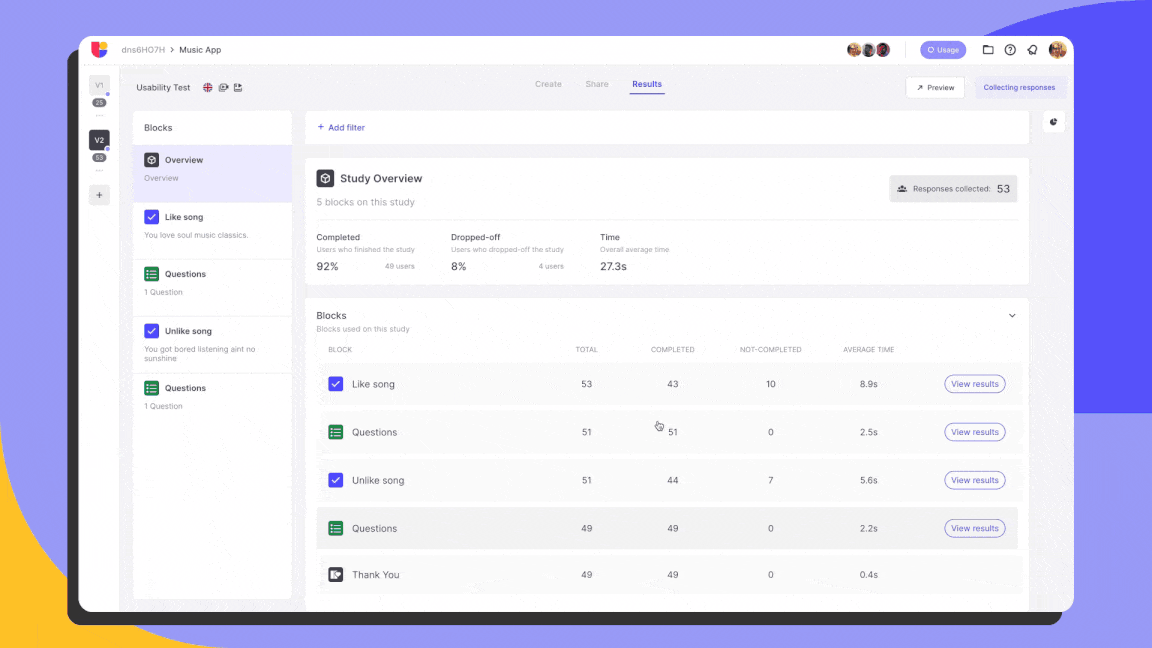 A new experience for your Recordings
With Theater, you can now see Session Recordings and/or Video Shoots in the same place and easily navigate between user sessions.
On the updated Session Recording interface you can:
View on the left the structure of your study. See all the blocks you have added and high-level info & metrics for each one.
Interact with the blocks on the left and easily switch between Session Recordings for each block.
Hover over the Playbar to pull up the block icons for a visualization of the timeline. Click an icon to jump to that block.
Quick tip: you can also navigate with your keyboard arrows between sessions.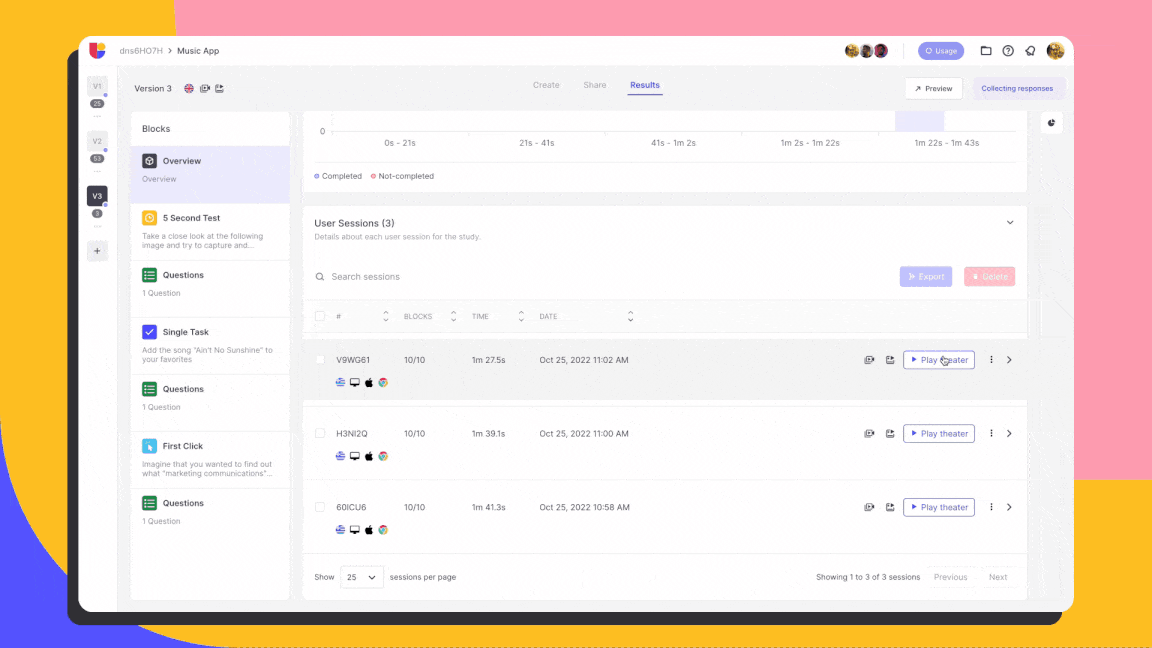 A new consistent test experience
We have incorporated new design elements for your tests with greater visibility and consistency throughout, and extra functions for an effortless test experience for your participants.
The new test includes:
A new consistent toolbar design for your tasks in all blocks.
Blurred background included in several test types (Single Task, 5 Second Test, First Click, Open Analytics & Tree Test) in order to reduce study bias.
Task reminder: Participants can quickly remind themselves of the task.
Pin task: Participants can pin and drag their task on the screen.
Progress bar: Participants can view an approximate percentage of test duration.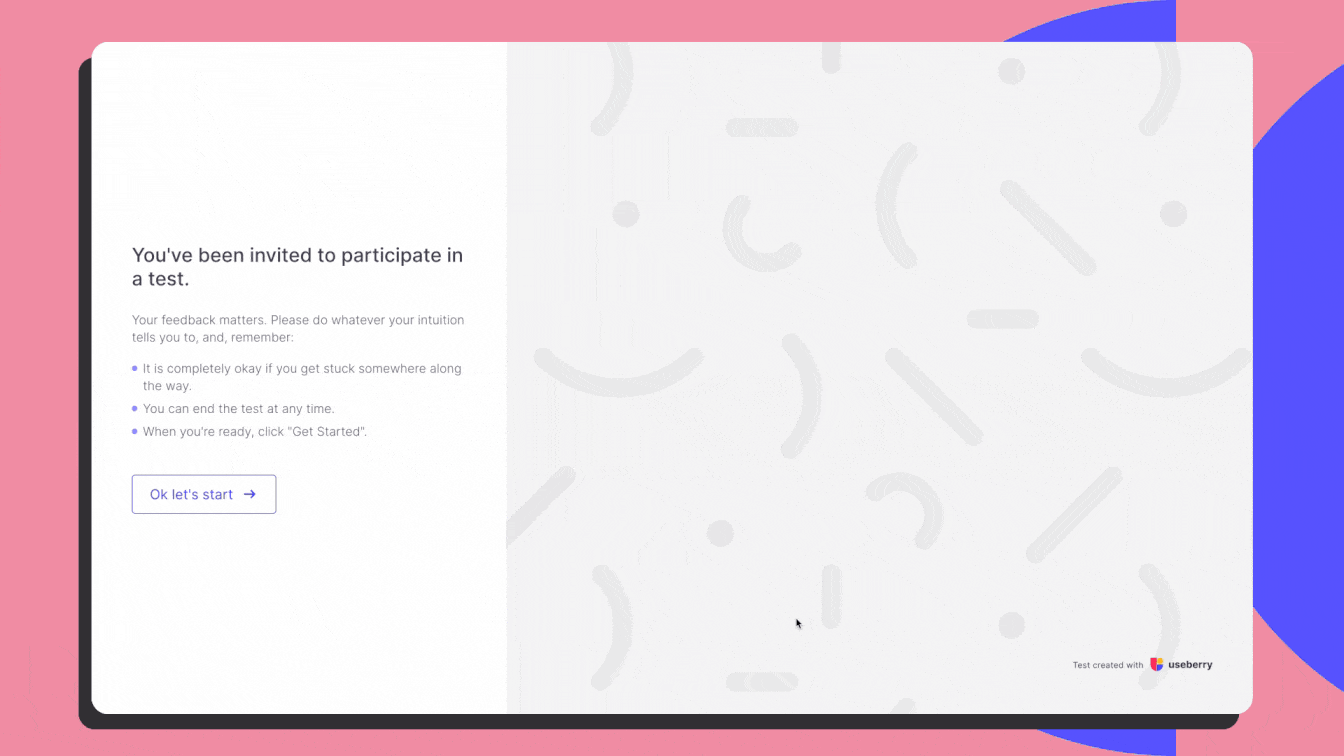 Get valuable insights, eliminate guesswork and learn what works well for your users before delivering your product.

Feel free to contact us!
We'd love to know about your experience with Useberry and we will be excited to hear your thoughts and ideas.