The Useberry team is excited to announce that we will be heading to the heart of the UK for The UX Conf 2023! Located at the iconic Southbank Centre's Queen Elizabeth Hall in London, this engaging and insightful conference will take place on September 13th, 2023. As a pioneering platform in user testing and UX research, Useberry couldn't pass up the opportunity to be part of one of the most influential gatherings in the UX design industry in Europe.
This conference, known for its "no waffle, no slides" approach, invites you to learn through live demos and practical showcases of UX and UI design tools. This format aligns perfectly with Useberry's hands-on approach to UX research.
In this unique setting, we will be joining discussions around the importance of user-centered design and showcasing how our platform's features can enable UX designers, researchers, product managers, and their teams around the globe to gain actionable user insights from usability testing.
Why Attend The UX Conf 2023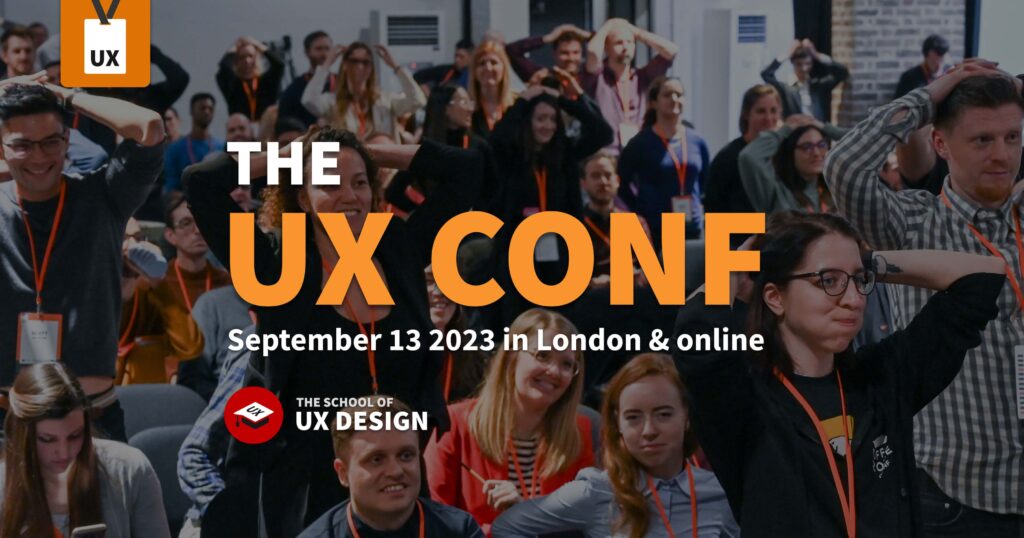 The UX Conference 2023 stands out as a unique event in the UX design world, bringing together over 1000 user experience enthusiasts. This conference offers a chance to participate in practical demonstrations, enhance your understanding of UX design, dive into the intricacies of UX research, and share experiences with other professionals.
The conference is set to feature the most diverse crew of speakers ever, comprising mostly designers from different backgrounds and expertise levels. Set against the backdrop of London's bustling South Bank, this event facilitates an unrivaled opportunity for insightful, face-to-face interactions.
What to Expect at The UX Conf 2023
Teo Tokis, Useberry's co-founder, along with George Kordatos, UX and Product Designer at Useberry, will be taking the stage with their presentation, "Unlocking actionable insights with usability studies in Useberry." This engaging live demo is expected to be a highlight of the conference, shedding light on how in-depth usability testing can power effective UX design.
For a sneak peek at what Teo and George will bring to the stage, be sure to check out their introductory video here.
In addition to this enlightening talk, you'll have the opportunity to visit Useberry's booth, where our team will be eager to answer any questions and provide a firsthand demonstration of our platform's capabilities. We'll also have special surprises waiting for you at our booth, making your visit informative but also fun and memorable.

See You There!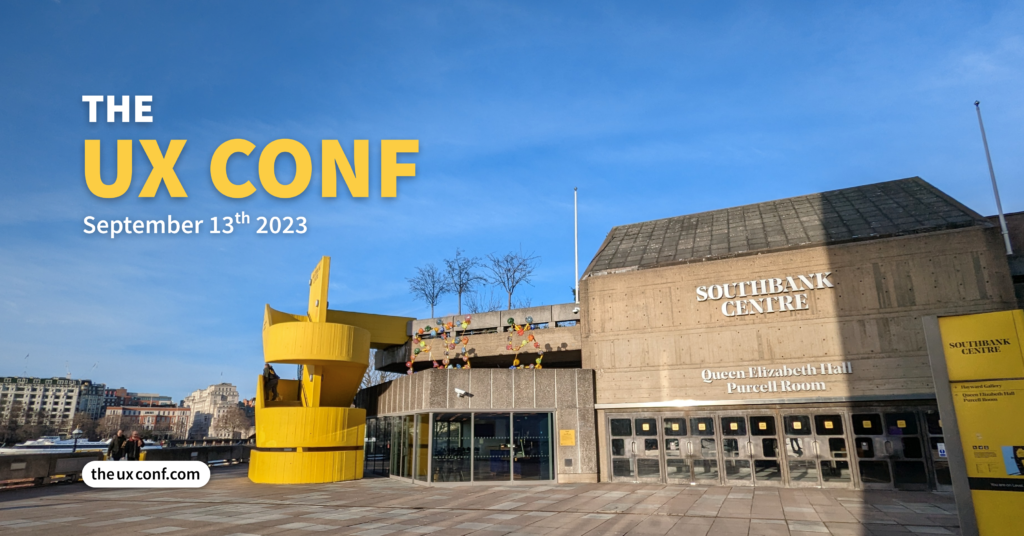 We can't wait to meet you at The UX Conf 2023 in London. It's going to be an unforgettable day packed with practical learning, innovative tools, networking opportunities, and engaging discussions on UX research. Get ready to immerse yourself in UX design with Useberry and together, let's continue to make UX research more effective and insightful.
If you also plan to join, swing by our booth and have a chat with one of our Useberry team members. And hey, if you're eager to schedule a meeting in advance, we've got you covered. Simply fill out this form and secure some quality time with our team of experts.
If you can't make it to the event but still want to dive into your UX research needs, no worries! Just drop us a line at contact@useberry.com, and we'll get back to you. We're here to help, so don't hesitate to reach out!
Feel free to contact us!
Let us know how we can help.