So you are interested in getting into UX. Not a bad idea at all! According to studies, entry-level salaries, for UX designers (in the United States), usually start from $51,000 and go up to $108,000! Imagine getting this amount of money working from your room in Hawaii wearing nothing but your pajamas while drinking your favorite cocktail.
Ok, it might sound too good to be true (life is not a Hollywood movie after all) but yes it can happen. Especially since there are tons of job opportunities for UX designers who want to work remotely.
Now, you might wonder "what does a UX specialist actually do?"
First, let's try to provide a proper definition. ALL ABOUT UX has gathered 27 definitions of UX that you could read for yourself here.
The one that we think is much closer to what UX really is was provided by the Nielsen Norman Group and is the following:
"All aspects of the end-user's interaction with the company, its services, and its products. The first requirement for exemplary user experience is to meet the exact needs of the customer, without fuss or bother. Next come simplicity and elegance that produce products that are a joy to own, a joy to use. True user experience goes far beyond giving customers what they say they want or providing checklist features. In order to achieve high-quality user experience in a company's offerings, there must be a seamless merging of the services of multiple disciplines, including engineering, marketing, graphical and industrial design, and interface design."
Impressive definition, huh? But let's try to keep things simple.
To get the actual idea of how working as a UX designer feels, you can read Sujitha Niroshan's daily routine here or watch Mike's video on Youtube here.
Now that we know the basics of what a UX designer does let's get to the point.
To become a great UX designer you will need to do the following:
Get familiar with Design thinking
Educate yourself
Try to get a mentor
Read articles on UX
Read books
Build your portfolio
Get your hands dirty with these UX tools
Get familiar with Design thinking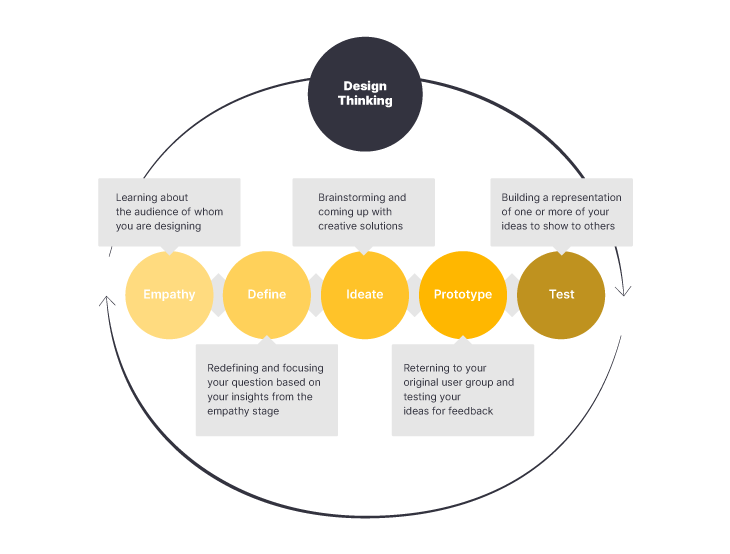 Design thinking is maybe the single most important concept you will need to know by heart if you are serious about UX.
Design thinking is not so much of a blueprint but a whole philosophy, a way of thinking and it is by no means a linear process.
The 5 steps that constitute design thinking are a) empathize, b) define, c) ideate, d) prototype and e) test.
Empathize
In this phase, you will need to think like a psychologist. What does that mean? Of course, we are not saying you have to become the next Freud or Pavlov but you gotta step back and try to see the whole picture. What's that you are trying to solve? Also, make sure you understand people's needs fully.
For example, you might decide to optimize your design for color-blind people. Now that's a great idea because that's what you actually do "optimize experiences". You need to understand your user's needs before solving them even if you are not facing the same issues.
Define
Or better, redefine. Having identified the problem's roots you now need to
again define your "problem" and narrow down what you really need to do.
Ideate
Beware Brainstorming. This is where it all starts to get exciting. In this phase, you have to involve everything or everyone you think might contribute to best solving the "problem". Keep in mind that "no idea is a bad idea" but no idea is a bad idea.
Create prototypes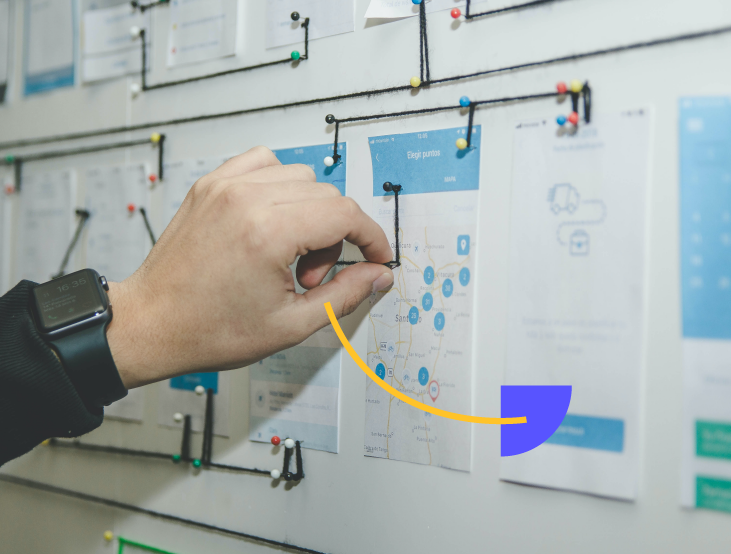 Prototypes are actually the results of your ideas in the physical world! This is where you experiment with different designs until you find the optimal one. The prototypes could be:
Sketching
Paper prototypes
Low-fidelity prototypes
Interactive prototypes
For the color-blind people in our example above, you would create one or more designs that you would then put to the test.
Test your prototypes
Testing your prototypes is the most important phase of the design thinking methodology. Usability testing comes in a number of different tests depending on your needs. However, it has one mission: approve or reject your design based on real feedback and analytics (or to be sound more sophisticated, userlytics).
---
Start testing your prototypes with Useberry
---
If you found this information valuable you could also read this article or get a certification from MIT. See it here.
Educate yourself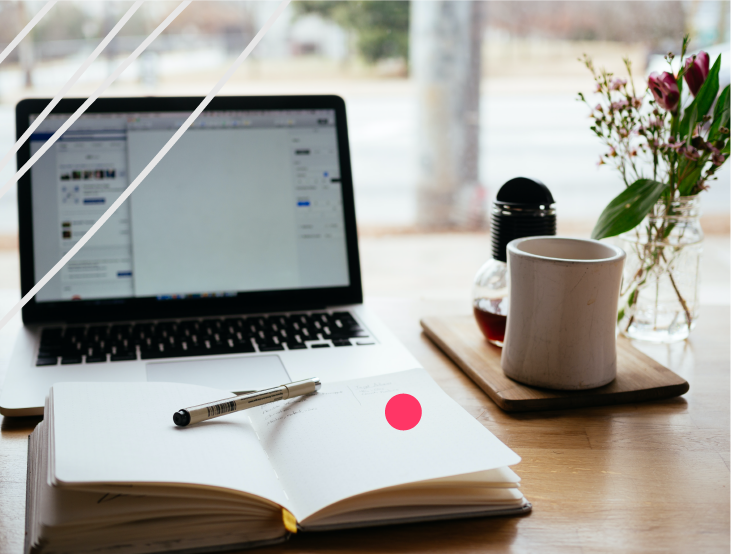 Investing in yourself is strongly recommended if you are considering becoming a decent UX designer.
A tough decision however you have to take is what program/course to follow and if you need a certification or not.
We leave it to you to decide what's best!
Here is a list of organizations offering UX certifications:
Industry-focused
Certificates offered by top universities
Knowledge focused
Try to get yourself a mentor
This is massive. You don't just need a mentor for UX, you ought to find one. While we understand that finding a mentor who wants to spend time with you is not as easy as it sounds, it is worth the try. Try searching on LinkedIn with the keywords "UX" or anything that is close to that and connect with professionals. Do the same on Twitter. Connect with them and try to expand your network. You could also search your current network. Don't limit your possibilities and think big (you are an ambitious UX designer, after all, prove it!).
Read articles on UX
Include in your daily routine reading 2-3 posts from UX focused blogs. Even if you start rocking it as a UX designer you gotta be always up to date with the industry's latest trends. 6 blogs you need to follow right now are the following:
Read books
But don't overdo it. Reading a couple of books on UX will certainly help but there is absolutely no need to read every book on design that is out there. We highly recommend buying and keeping these 3 books in your library (they are best sellers after all).
Build your portfolio
Your portfolio is your story. It tells everyone what you are capable of doing. Take this amazing opportunity and stand from the crowd by building a winning portfolio. You could start doing that on Behance. While it is important to focus on the designs it is critical to show the whole process behind the final product. Show that you took every step strategically and that you know how to handle every project in the best possible way.
Get your hands dirty with UX tools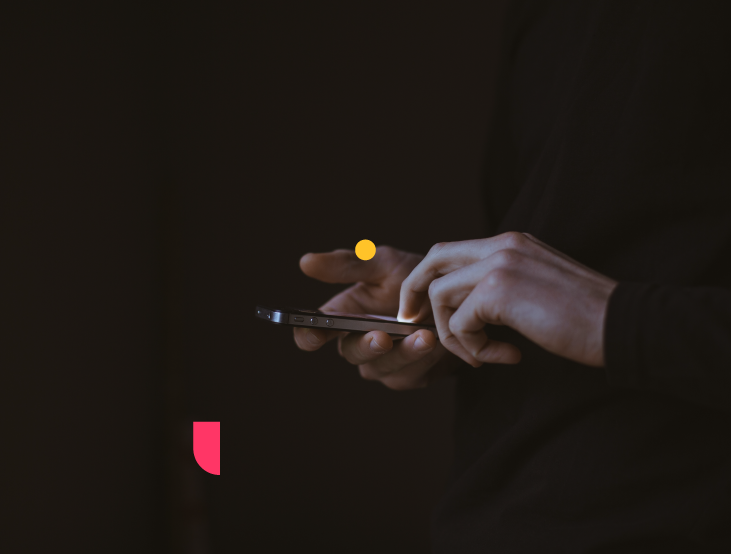 To show that you care more about the optimization of the process and that you are strategic in your work, learn the platforms that your industry values. For example, creating a prototype on Figma, Sketch, or InVision and testing it on Useberry, then changing it until you validate it, not only shows that you have a clear and lean strategy but also that you know how to work with industry must platforms.