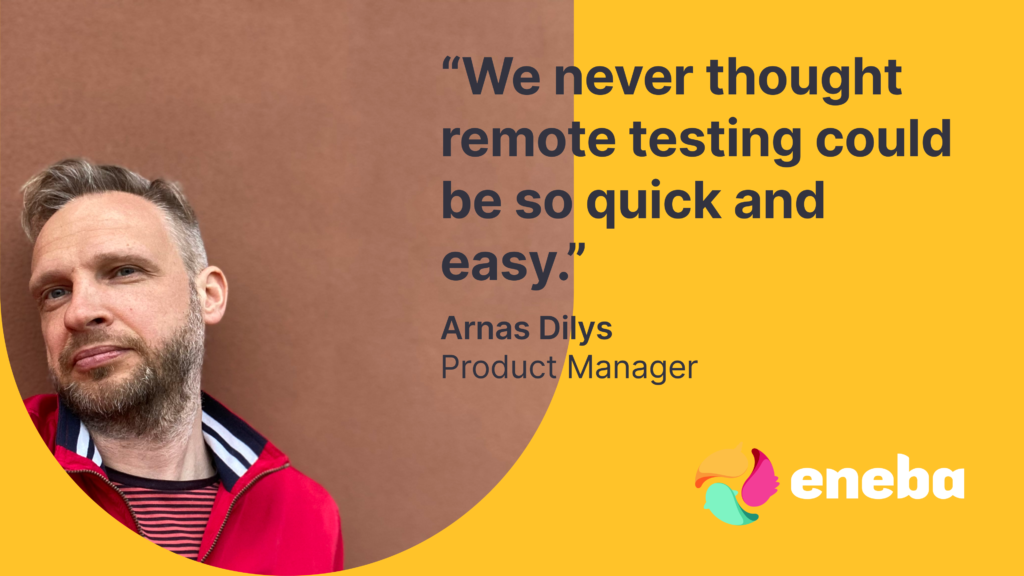 The customer
Arnas Dilys is the Product Manager at Eneba Games.
With years of experience under his belt, Arnas got inspired by Teresa Torres' book, Continuous Discovery Habits which is a guide to a structured and sustainable approach to continuous discovery.
Continuous Discovery is the process that helps product teams evolve and refine their ideas based on their customer's needs so that the product delivers more value. It is about seeking a desired product outcome, by conducting small research activities with customers on a frequent basis.
The question is, "How do you build a product your customers will love?". The answer is, of course, complex and best given by an experienced Product Manager. But an important step of the process, often wrongly emitted, is testing your plans with them-your customers for their feedback and insights to help prove/disprove assumptions before moving forward.
The company
Eneba Games, whose headquarters are in Lithuania, is a startup founded in 2018. It is a store for digital games and is quickly becoming the go-to place to find the best game deals.
In their own words:
"Since its launch back in late 2018, Eneba has been (and continues to be) growing at the speed of light. We aim straight for the bull's eye, and we have no intention to miss. Here at Eneba, we are much more than just regular co-workers. We are a team, a squad, and a crew of like-minded professionals who share the same passion for gaming. We strive for professionalism and excellence on a daily basis. By doing so, we provide the easiest access and means to video games & services for gaming communities worldwide. Our mission is to bring an outstanding selection of games to every single interested player, in the safest, most trustworthy, and cheapest way possible. And we are not only doing it – we are rocking it!"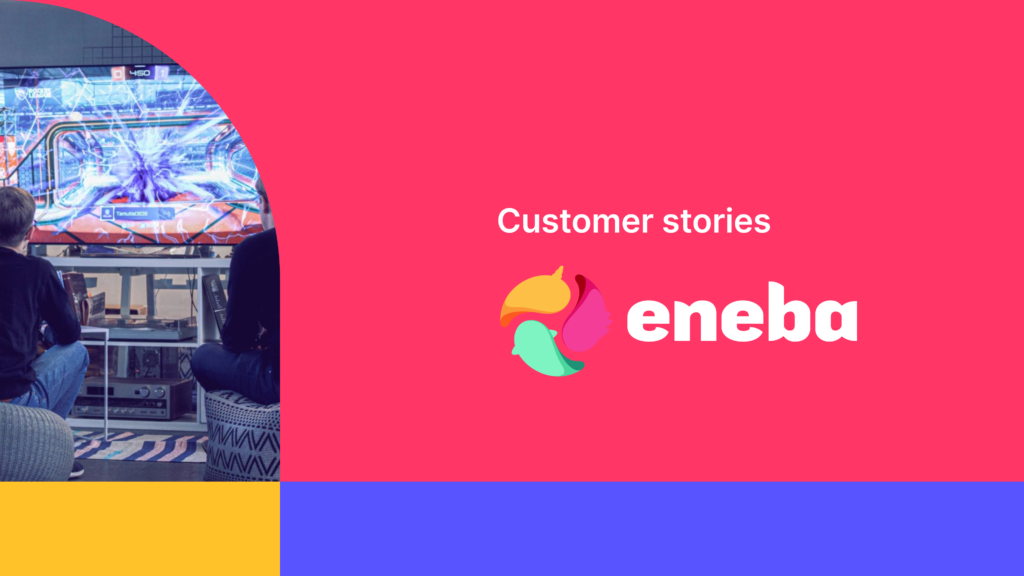 The test
At first, Arnas thought about doing it on his own, using their mailing list and some simple survey tools. But with a little research, he found Useberry.
One of the best things that a startup environment has to offer, is the willingness to try new things and apply new ideas, the openness to discovering, discussing, and implementing new tools.
Starting with Useberry was fast and easy. The flows were intuitive and well thought out, the clean UI the first thing that drew me to it. The many different testing options were a great plus, and being free to start testing is what sealed the deal for us, since competitors were lacking in features or locked beind a paywall.
Arnas made a quick test with Useberry and showed it to his boss. and that was it. They created the prototype and started testing.
The team also had the ingenious idea to integrate the testing link on their website and got over 500 answers in just 3 days! Confirming their assumptions, they could build something they knew their customers would like.
The team
After the initial test, they invested in Useberry and other teams in the company started using it as well.
"Never thought we could do testing so easily and quickly. Time was the main argument in past positions in other companies. With Useberry we realized you don't need full-blown usability testing with the participants present. Quick remote testing works well and is more than enough to prove or disprove your assumptions before you move to the next step. Usability testing is the best way to remove all risk before moving to production."
Feel free to contact us!
We'd love to know your experience with Useberry and we will be excited to hear your thoughts and ideas.